Classes 8 and 9 took part in an Enterprise Day - October 2018
Posters on e-safety by our e-cadets - February 2018
Happy Feet Day - February 2018
Sports for School - February 2018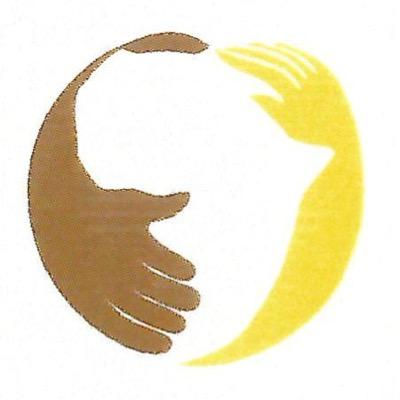 Charlotte's Trip to Africa - Africa's Gift
What this is about.
The idea of this page is to share  information about Charlotte going to Africa to work with Africa's gift on planting trees, distributing WonderBags and building keyhole gardens. Charlotte will also be telling the families how the WonderBag works!
How does the WonderBag work?
The WonderBag is a much better source for cooking as it is more efficient for fuel saving and it is much better for people cooking food. When they (women) have been cooking food for long periods, the smoke effects their lungs and  leads to health problems . The WonderBag will change how they cook.
Why am I helping the community?
The community has had a massive impact on things like the eco system and how people live (as their lifestyle). I also want to try and help the community because of the fact that people are poor and have nothing to live with. We have everything that we could desire in our lives but in their lives nothing is to be seen. Its about sharing kindness and making a difference.
Miss Gracie won the award for the most Enterprising teacher - January 2018
We took part in the SMAT Enterprise competition - January 2018
Our Student Council have been trained as e-cadets #e-safety - January 2018
*Please note that this webpage is run by Mason and Amber Class 9
Lincs 2 Nepal is our brand new charity that we are raising money for from our healthy school tuck shop. Our tuck shop is run by children in Class 8 and last year, we raised an astonishing amount of money for Kakuma. Jane who worked with us led us to success as we raised enough money to build multiple classrooms in Africa. Money for resources were sent to help those who needed it the most, and to help children receive an education.
Raising Money
This year 2017-18, our school has decided to support Lincs 2 Nepal with the money raised from the tuck shop. Supporting our new charity has been very inspiring to see how children in these countries cope, meanwhile we live our lives with everything we could ask for, and we get so carried away with all our belongings, we don't realise how lucky we are! In terms, we will try everything to do charitable, kind events and we are very proud of our school.
Events (and other charities that we support as a school)
During 2018, we will be hosting a number of events for this charity and many others such as:
Macmillan Cancer Research UK
Tickled Pink
Barnsley Football Foundation (Penalty Shoot Out Competition)
BBC Children In Need
Travelling Book Fayre(Raising Money For School Resources)
Bruce Dyer (Football Multi-skills)
 Red Nose Day
Support
We offer support to give people a better chance in life, like we live our lives now. We believe everybody should be treated with equality, and everybody deserves the same amount of respect as we have to this day. Why? We get the majority of the things we want, so why not everybody?
Where does the money go?
Our school raises money for it to help other people in many conditions and situations. We raise the money so they can have a better future. For example, they are drinking dirty water with germs and bacteria in and we want to stop them from drinking that, and provide them with water pumps (to pump clean water). We also are trying our best to stop all miss-treated people of all ages. There was one time in Year 3 (2015) where me and Mason watched a video for red nose day about people being evicted from their homes by a tractor trespassing on their land, the little boy and his family were forced to pack their bags and live on deserted land! This needs to stop!
Tuck Shop Prices
* Please keep in mind that these items may change over time or come out of stock. Please also remember that you can only purchase one item per one day. Sorry for the inconvenience if necessary.
| | |
| --- | --- |
| Items | Prices |
| Juice Cartons | 50p |
| Raisins | 30p |
| Cereal Bars | 50p |
| Fruit Flakes | 50p |
| Yoghurt Tubes | 50p |
Sheffield Sharks Basketball Team - teaching us how to make healthy choices - January 2018
Lincs to Nepal - Tuck shop raised money to purchase gifts for children in Nepal - January 2018
#NakedTeachingDay - 29.9.17
Imagine what it would be like to go to school, when there is no school…
What is #NakedTeachingDay?
Naked Teaching Day on Friday 29th September, is an opportunity for schools across the UK to raise awareness of the plight of children who attend makeshift schools in slums, under bridges, under trees, in refugee camps… It's a chance for teachers to stick the supplies back in the store cupboard, unleash our inventiveness and undress our lessons.
Class 7 visit to a mosque in Bradford. Mr Saleem said "I am in amazement about how much the children knew regarding Islam and their upmost respect for our beliefs."
#itsbeginningtolookalotlikechristmas Carol Singing in the Community. Deangate Care Home 6.12.16
Our nativity at All Saints church Darton - 6.12.16
#WeWillRememberThem
Audio footage by Class 8 and 9
Our Remembrance Day assembly - 7.11.16
We deliverd our Harvest Festival donations to the Tier Day Care Centre in Darton - 30.9.16
Macmillan coffee morning 30.9.16
Class 4 celebrated a Hindu wedding - 14.7.16
SMSC stands for spiritual, moral, social and cultural development. All schools in England must show how well their pupils develop in SMSC.
Art exhibition - 24-06-16
Refugee Day - 21.6.16
French Day
We learned lots of new French vocabulary and took part in team events. We learned more about France as the European Football Cup starts today (10.06.16) and we are looking forward to learning more about the countries taking part.
We were special guests for the Queens 90th birthday at Deangate care home - 10.6.16
We all learnt what to do in an emergency from Jane who is a Paramedic - 27th May 2016
The Queen's 90th Birthday
We celebrated our Monarch's 90th birthday in style with a lovely, summery picnic in the playground! We also had a birthday card competition. The children learned about Queen Elizabeth II in lessons and in a whole school assembly. Take a look at our class pages to see how we celebrated.
School and Eco Councils
The School Council and Eco Council representatives do a lot of work in promoting democracy and strong social values in our school. Please visit their pages (under the 'children' tab) to find out more about the work that they do.
Project Paddington
The project started in Sheffield to promote 'children helping children'. Pupils were asked to bring in a teddy bear and short note to send to a refugee child. We were overwhelmed by the response as hundreds of teddies came in of all shapes and sizes.
Harvest Festival
Following a long standing tradition, families of Darton Primary sent donations of food which were taken to Barnsley Food Bank Partnership. Thank you to everyone who donated items which will help many families in need across the Barnsley area.
Macmillan and Breast Cancer Awareness Coffee Morning
Our school raised £686 (to be divided equally between the charities) with our fantastic coffee morning. More than eighty parents attended and many families donated buns and cakes for the event. The School Council and Eco Council baked buns with Christine and Mrs Crossley to sell to the wonderful customers. All of the children were invited to dress in green and pink to celebrate the day.
School Charities
We collect items for recycling (such as old mobile phones, CDs, DVDs, games, books and clothes) and have created a tuck shop to raise money for the local and international charities that we support: hearing dogs for the deaf and Kakuma refugee camp.
Last term we met Ellis, a hearing dog for the deaf. Money that we raise helps trainers to look after and teach these dogs how to support people with hearing impairments. Ellis stole our hearts but also helped us to realise how vital hearing dogs are. Our recycling schemes, donations and collecting of used stamps helps us to contribute to this charity.
Our Kakuma Café is supported by the Co-op in Darton and the School and Eco Council representatives help to create items to sell to pupils at playtime. Jane Hewitt visited school last term to tell us about the great work that the money raised contributes to - such as building classrooms for pupils in the refugee camp where class sizes are enormous at 380 pupils per class! We are proud to support this charity to enable pupils around the world to receive an education.
Our Remembrance Day Assembly
This year Class 8 delivered a whole school assembly looking at why we will be holding a 2 minute silence at 11am on the 11th November. Their assembly included the poppies that Classes 8 and 9 had created with Peter Baldry, a presentation and some wonderful poems.
Stamp Out Bullying
We showed our support for the UK wide campaign to make some noise and stamp our feet to show that we want to stamp out bullying. The photos are on the gallery section of the website.